I power washed our deck this morning. That chore was not in the plan for today. But it was slippery and grimy and gross and I guess I just didn't want to fall down anymore :)

For 50 bucks, a couple hours and wet shoes, its the most embarrassing and glorious Before & After ever.


 
Seriously, how did we let it get that gross?

I like to think its because when we bought the house there was no stain or water seal on the deck. But man, we should have addressed this two years ago.

Here's me in action. Hot outfit, I know.


 
Got me thinking though. Someday, maybe in 2015 or whenever we're done with the kitchen remodel, we can start on the backyard :) Once we get the whole yard cleaned up, I'll finally decorate the deck!

At least the deck is looking nice and clean, for now.




Of course, one productive thing is enough for Sunday so rather than work on anything worthwhile, I went to the interwebs for deck decor inspiration.

Which is your fave? What screams "put your feet up and have a glass of wine"?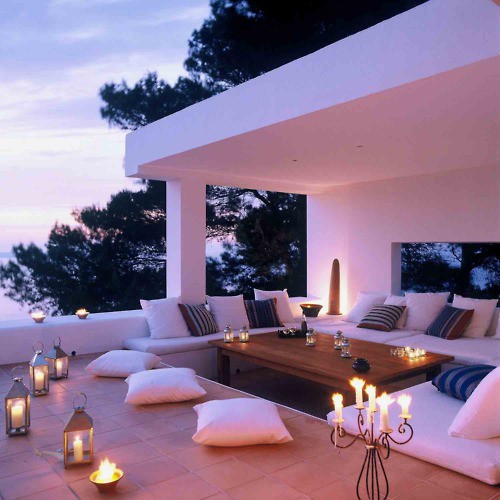 sources: Fayette Woman, DigsDigs,  Better Homes and Gardens, Homes-Designs

This weekend was also my mom's semi-annual volunteer day. (I was lucky – my dad came to help too!) We got quite a bit of work done in the front yard. Can't wait to show you!

What did you do this weekend? Work around the house? Relax? Drink wine?
Pin It