Seems like every time I look at facebook or twitter, I find a new and amazing blog that I can't stop reading. (No wonder the dishes are never clean!)

Anyway, I've decided I'm going to start highlighting these blogs so you all can enjoy them too! I'll highlight about one blog a month. I'm not going to keep a strict schedule. Despite my loud declaration of 2012 Goals, I'm not very good at keeping a blog schedule.

Anyway. Let's get down to it. The first blog I want to highlight in NHBH (Newcomb Home Blog Highlight. Of course I made an acronym. I'm a government employee after all!) is Northwest Edible Life.



Erica's blog instantly won me over because of three things:
1. The first post I read called Escaping the Cult of Busy
2. The second post was titled after a Spice Girls Song
3. She's in the Northwest!

Okay, the first one. Escaping the Cult of Busy. Go read it. Now. SUCH a good post! Its true for all of us, we need to think of our lives as full, not busy. And if they're just busy? Well, go to Erica's post to see what she says!

Erica's blog focuses on her and her husband's life on their 1/3 acre plot of land in Seattle where they grow their own food and share all of the great details and how-tos with their readers. Here's the first line of her about page:

"I grow, I cook, I save and I try to stay slowish in a very fast world."




(That's Erica.)

Please go say Hi to Erica at NW Edible Life as she lives life "on garden time in the maritime northwest: growing, cooking, urban homesteading and living slow-ish."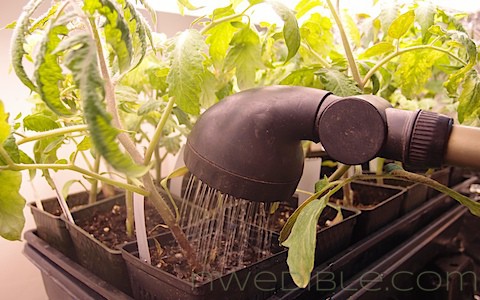 source

Stay tuned next month for another NHBH!

(The acronym? I'm determined to make it work :)
Pin It